Be a Part of Detroit Mercy Dental
The University of Detroit Mercy School of Dentistry is committed to offering students a dynamic and comprehensive academic environment. We are dedicated to being a provider of top-notch clinical care and believe that a professional life includes serving those in need.
We invite you to become a part of a collaborative culture of influences as learners and leaders.
The Mission
The University of Detroit Mercy School of Dentistry, in the Jesuit and Mercy tradition, through the integration of research, scholarly activity, evidence-based teaching, and service, fosters a forward thinking, inclusive learning environment committed to developing competent, socially and ethically sensitive healthcare professionals who are committed to patient care and community wellness.
News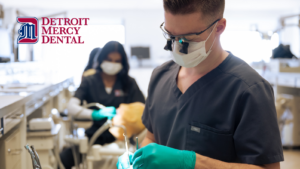 Sat, February 4, 2023
Are you considering dental school in the near future? The American Dental Education Association (ADEA) has created a three-year timeline for the next three application cycles. The soft open will be ...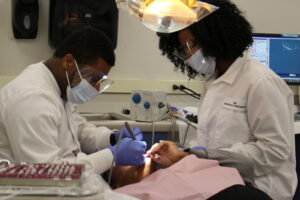 Mon, January 30, 2023
We invite you to join us on Tuesday, January 31, from 3-4:30 p.m. for a final farewell as we close the doors of our UHC Clinic for good. For close ...
Mon, November 28, 2022
Mon, November 14, 2022
Wed, October 19, 2022
Mon, October 3, 2022
Alumni and Community
Career Help

Find a Trusted Detroit Mercy Dentist